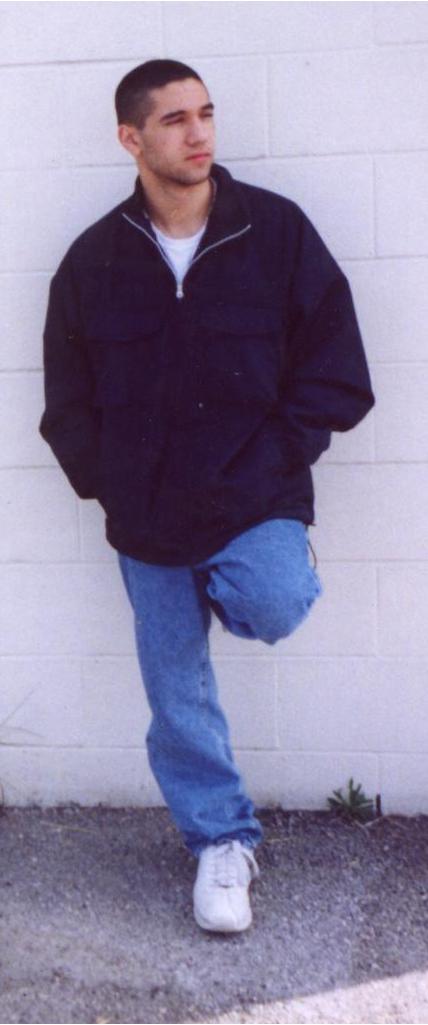 Joseph: Vocals
Age: 16
Birthday: September 29, 1986
Birthplace: Houston
High School: Lamar

I joined the band when it originally started. It took us a while to get going, but we did about the time that Chris
came along. Honestly, I chose to be the singer because I really wanted to be in the band but I didn't play an instrument, but after a while we soon discovered that I just so happened to be the best candidate for a singer in the band. My inluences were those like Brandon Boyd of Incubus and Maynard James Keenan of Tool and many others. Later we began to write our own music and we all improved including me. I left the band once during the spring of 2001 about the same time as Chris. Then we all returned on the day of our renunion and I have been going strong with the band since then.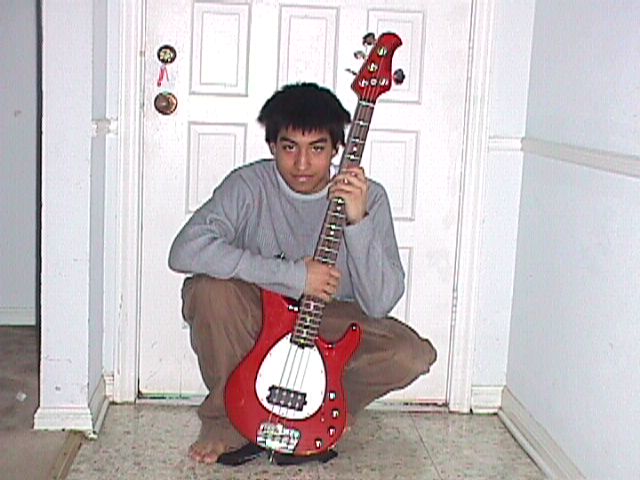 Matt: Bass
Age: 15
Birthday: January 7, 1987
Birthplace: Houston
High School: Bellaire

Soon after the start of the band I joined only equiped with a cc clark bass and a 15 watt Crate practice amp.I stayed in the band with Andy while the other members left. But when we reunited as Stark Naked it was awesome. I try to put a diifferent style into my bass play but I idolize bassists such as Flea, Billy Sheehan, John Entwistle,Geddy Lee, and John Paul Jones.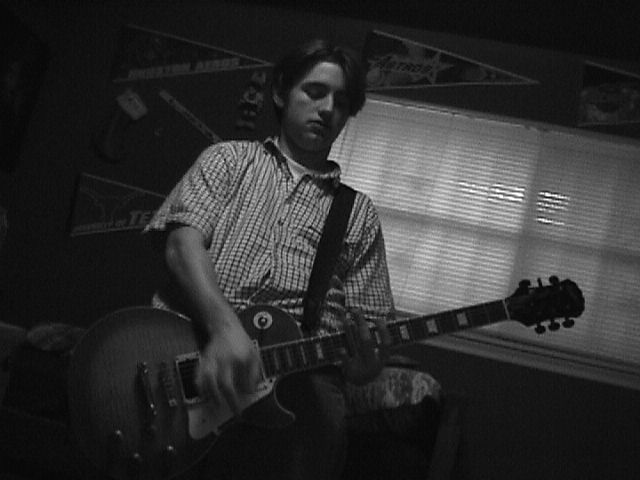 Chris: Guitar
Age: 16
Birthday: September 21, 1986
Birthplace: Houston
School: Lamar

Hey, I play in Stark Naked(but I guess you knew that already). My influences include Jimmy Page, John Frusciante, Slash, Jerry Cantrell, Hillel Slovak, Steve Vai, , Zakk Wylde, Eric Johnson, James Hetfield, Randy Rhoads, Dimebag Darrell, Eddie Van Halen, Pete Townsend, Joe Satriani, Kirk Hammett, and Yngwie Malmsteen,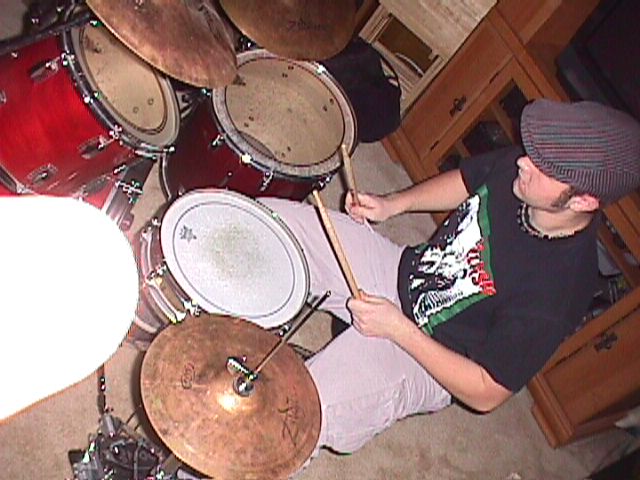 Andy: Drums
Age: 15
Birthday: November 25, 1986
Birthplace: Kansas City
High School: Lamar

I started the band with Joseph and Edgar(who eventually left). I kept the band goin with Matt, even after the departure of our lead singer and guitarist. Then we regrouped, and now we kick ass!! or at least I think so. My main influences are Chad Sexton of 311, John Bohnham, Carter Beauford, the Queers, Antiflag, Mustard Plug, The Clash, The Strokes, Danny Kerry of Tool, Choking Victim, Leftover Crack, Sublime, Pink Floyd, The Casualties, Dropkick Murphys, NoFX, Rancid, Rush, Op Ivy, Bob Marley, Red Hot Chili Peppers, and of course ,The Beatles.