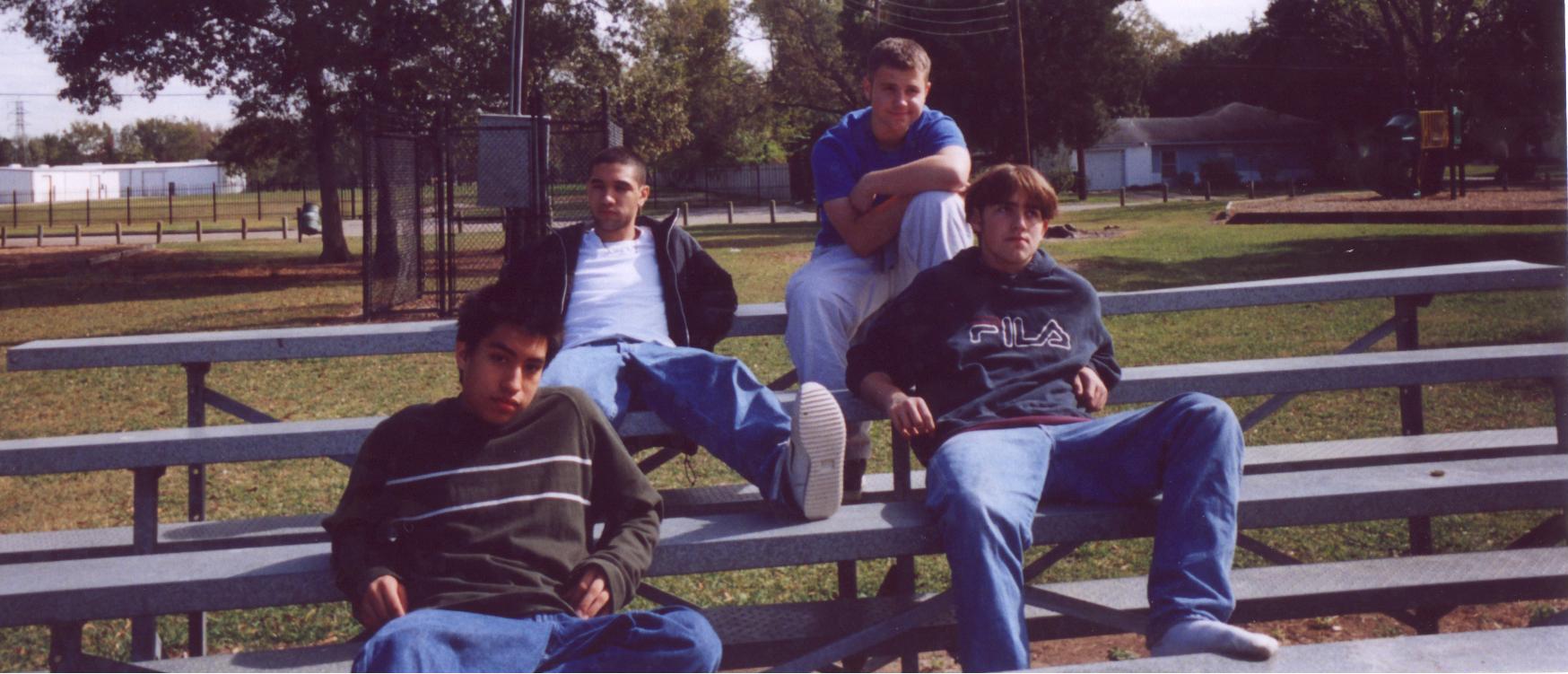 It all started in the year of 2000, with a crate guitar, a practice pad, and a dream.When Joseph G. Zaragoza, Edgar R. Meza, and James A. Monteil got together and jammed, it was magic. They soon recruited Matthew J. Aguilar and began practicing on a regular basis. They soon found their voice in a young prodigal virtuoso by the name of Christopher A Rockaway. Chris soon kicked out Edgar and left for a pop/ska/punk band. Joseph left shortly thereafter. The band was still barely alive with James(Andy) and Matt .Chris bottomed out on ska and punk rock and soon left his new band.
And then there was a glorious reunion. This new, rejouvinated lineup rose from the ground and came back 10 times stronger. The band began to utilize their artistic abilities into a beautiful sound.
Then we kicked out Edgar...
Dont get me wrong, Edgar is the man.
He's Just a REALLY LAZY GUY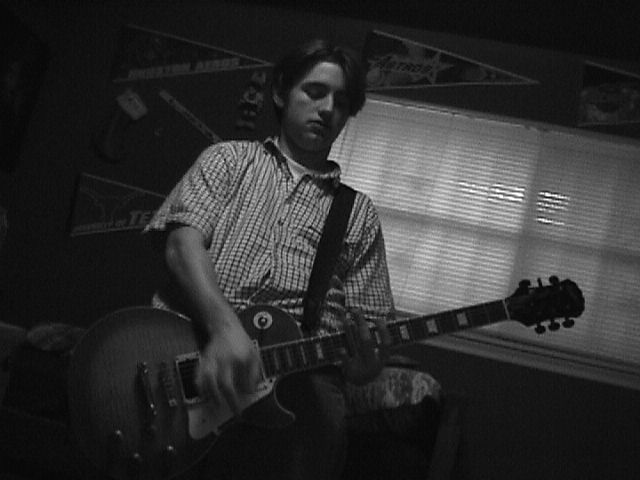 July-August
We wrote assorted songs.The band thought that another guitarist would add to the wall of sound. No guitarist could fill the void so we improved as a quartet.

August-October
We secured ourselves a slot at IV's backyard bash. And then we drank a lot of Mountain Dew. Stark Naked was finally out of the garage and on stage.

November-December
We played 2 shows at backyard bash and the salle's second annual new years eve bash.We kicked bootay.
January-Febuary
Stark Rocked out, played another show at Edwards Party. Stark Naked also began to record their demo in the studio , and made friends with the Quantam Pimp, so it was all gravy.
March-April
Stark was on hold because of groundings and what not. But besides that.,everything was smooth like cottage cheese.Matt found a new friend, Chris fell in love, Joseph discovered the meaning of life, and Andy listened to 311.
May- June
STARK IS BACK IN DA HIZOUSE!! WE is reunited and wes back in BIIZZness wit da purple haired jelly monster. Come on baby, do da loco motion.WE writin songs and gettin down aat backyard bizash.
July-August
We finished our demo, but due to unrefinable circumstances, we could not play shows.Yet.
September
We handed out demos, rocked out houses, and booked a gig at Bellaire high school. All within the confines of our own homes.
October 2002- Febuary 2003
Basically, we woodshedded like hell, trying to get our arrangements, songs, and performances as tight as friggin possible. We want the people to know that were serious people dedicated to what we're doing, and that we do it for the people.(Also, we met this guy Jerry Jeff, but more about him in the "Psycho alcoholic redneck metalhead concert promoters" section).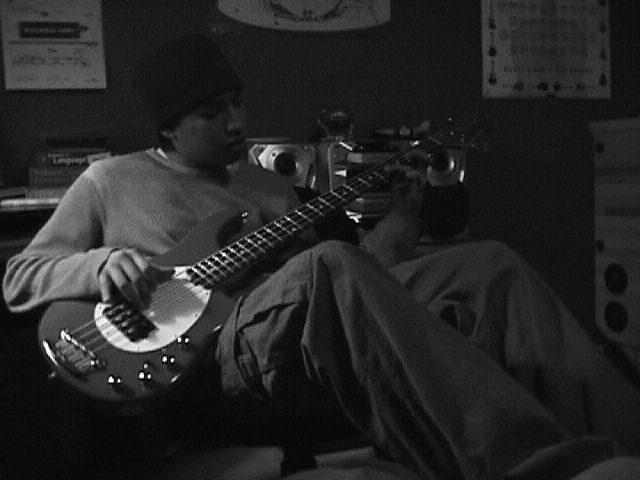 And we will continue...